House of the week
House of the week: Myrtleville, Cork, €430,000
Saturday, April 11, 2015Tommy Barker
The setting, the sea, the sunny aspect, the swimming holes beneath the sloping terraced grounds - just some of the features that combine to make Ceann Mhara a very special buy.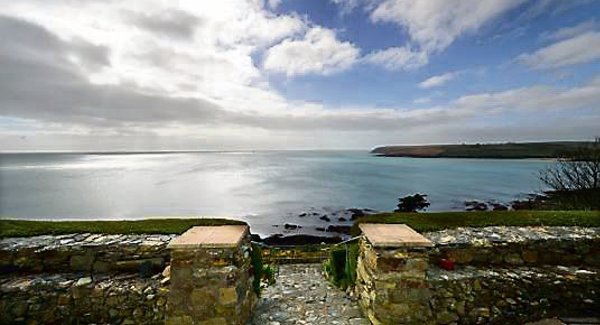 Sq m 87 (940 sq ft)
Bedrooms: 2
Bathrooms: 1
BER: G
Best Feature: Ocean glory
An Easter market arrival and set up for summers of holidays to come or even for fuller-time occupation, this house - translated as the Head of the Sea - is a peach by a beach.
Location is above the popular south Cork swimming and diving spot Poulgorm (the blue pool), just along the coast road between Myrtleville and Fountainstown beaches outside Cork harbour: it has views to Power Head to the east, to Ringabella to the west, and the ocean and the horizon are, straight on and yonder, where everyday sights range from seagulls and shipping to pleasure sailing, and even surfing. Plus, swimming.
Ceann Mhara sits right above Poulgorm, a deep cut in the sandstone rocks which allows ducking, diving and swimming for strong, braver souls in almost any state of tide and which, in previous decades sported a diving board for pep in the step.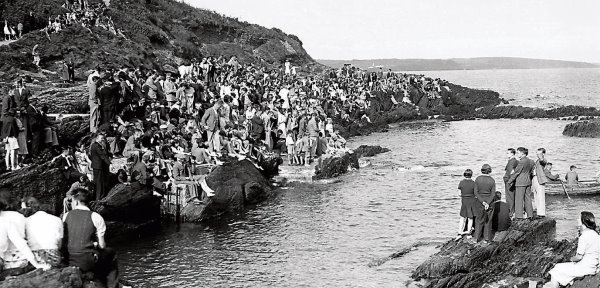 In recent years, in tandem with triathlon fever and sporting ilk, sea swimming has made a strong comeback; from this time of year on, up to 200 hardy souls have an evening swim in and around Myrtleville, skirting the Dutchman's Rocks and Bunnconnellan/Poulgorm.
Check out www.myrtlevilleswimmers.com for amusing threads and serious advice, and they've a 2km swim on July 4 for the RNLI, at Church Bay.
There's just three or four homes here above Poulgorm, on the sea side of the coast road in a section west of the rejuvenated Bunnconnellan bar and restaurant, a hospitable hostelry which traditionally also had paths leading down the furze hillside to the water at Poulgorm.
The next section of cliff is heather and gorse, above a rocky raised beach steeply below, and then more housing clusters on the ocean side of the road once more, nearer Fountainstown, where some spectacular contemporary homes with marine motifs have inveigled their way into the hillside.
Although a modest build right now, the two-bed bungalow Ceann Mhara can hold its head up with the best of them, in terms of siting at least, and is new to market with agent Tom Woodward. He guides at €350,000, on rarity value alone, and it's already under offer at €320,000.
With open viewings held in sunny mid-week, he can expect it to gather pace between
now and the coming summer holidays, and may well be bid strongly above the asking - because planning permission for any new-build here is well-nigh impossible.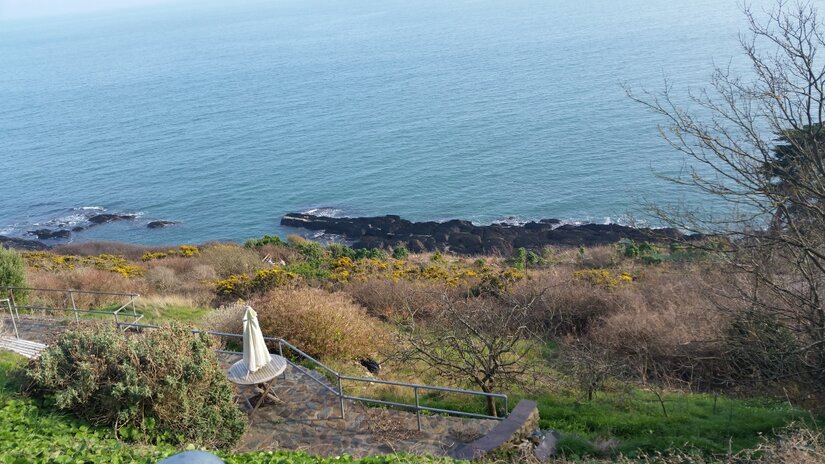 Mr Woodward says Ceann Mhara is perfectly habitable at the moment, with central heating, double glazing, and two reception room plus fairly modern kitchen, but he's pretty sure it's only a starting point for what it could become in new ownership.
He suggests a glass extension, probably something a bit more imaginative than a sun room, and as it only has two bedrooms right now, it's likely to be extended, or even replaced and recreated - all subject to planning approval, of course given the site's sensitivity.
The good news is that planners have allowed for some creative rebuilds in this vicinity, so approval might well come down to things like scale and visual impact....nothing a competent architect wouldn't kill to get stuck into, and a partially buried build might yield some dramatic results. (Go down far enough and you might even find some of the marine environment fossils that UCC geologists noted in the sedementary rock below Bunnconnellans!)
Right now, Ceann Mhara's vertiginous grounds are terraced and tiered, with car access down a sloping drive, and that's a real bonus for any building work that will have to be done.
Previous owners have enjoyed the views from the stone-flagged terraces, with favourite seating areas picked out, and there are paths which can lead would-be swimmers down the couple of hundred metres to the natural swimming pool at Poulgorm : the hike back up will be every bit as bracing as the swim.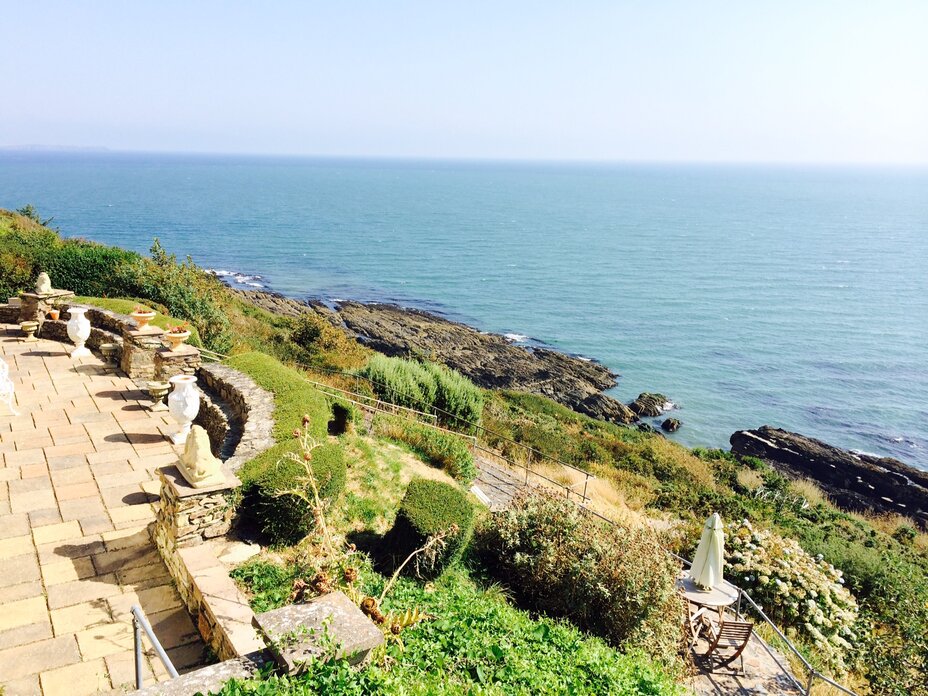 Most likely, buying interest will be for use more as a full-time home than as a holiday home, as Cork city is just about a half hour's commute away, especially if hitting Carrigaline off-peak.
Some may look to buy now, and increasingly use it for holidays morphing into retirement or downsizing, answering the call of the sea.
A five minute walk away, Myrtleville has Bunnys bar and restaurant, and Pine Lodge bar for music, and Crosshaven's only a few miles away for everything else.
VERDICT: Serious tog value.
KEYWORDS: Myrtleville
© Irish Examiner Ltd. All rights reserved